Everybody knows that Detroit and Chicago have great teams, but almost all the teams in this game can do some damage. For instance, Hartford with a 64 rating is regularly used by vets.
Below are ratings of the teams and their starting line up. There are also ratings by position, this can be deceiving since one real good or really bad started can throw the rating off.
Player's rating can fluctuate 10 percent either way depending if they are hot or cold. So sometimes a team like the Blues can stink and a team like Jets can dominate when the right players are hot or cold.
If team play is not your thing and you like having a top goalie or a speedy winger to carry you click here for the top players. Also here is a link to an excel sheet that has all the players ranked by hex decimal.
http://spreadsheets.google.com/pub?key= … utput=html
Also listed is if the team finished in the top 4 in any sanctioned tournament.
UPDATE 2-10-17  Updated Tiers for Dice Rolls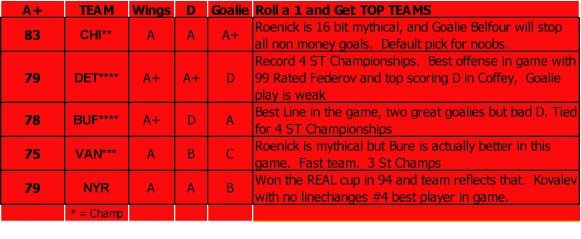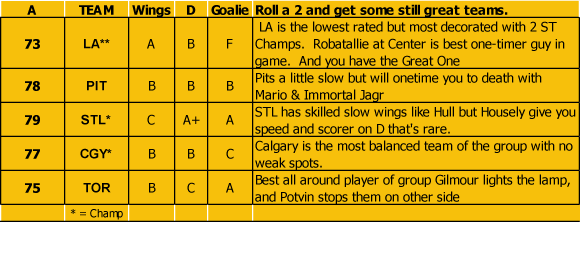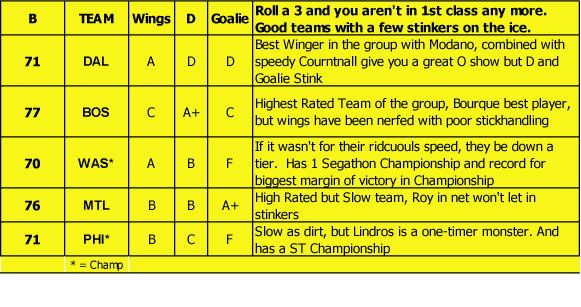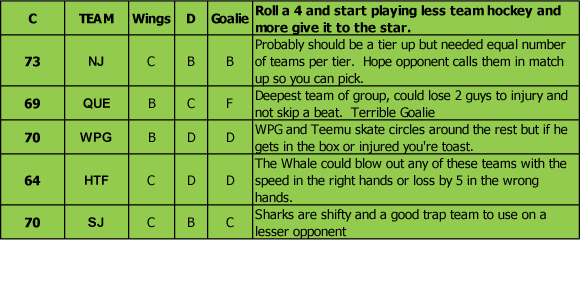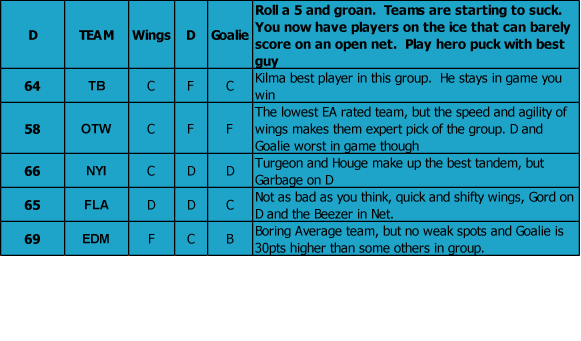 UPDATE: Added a "ST RANK" which is probably a better rating the the standard CPU rating. ST RANK figures in how the team plays man v man. Some of the CPU rated teams fell/rose if they did/didn't have a good one timer center (-MTL/+LA) bad stick handling (-BOS/+QUE) or just a slower team (-STL/+VAN)
---
Top Players of NHL 95
Players ratings can vary +/- 10% from game to game.