In 2006 after numerous deaths in bars over arguments of who was a better NHL 95 player, The governing body of Segathon started to release polls.
After a few different calculation the governing body decided that any competitor that makes the Top 4 in a sanctioned event or has at least 20 games logged, votes in the SNR ballot to fill out their own Top 10. These factors should be considered when casting a vote: Last SNR Ranking in Poll, Career Win/Loss, 2007 Win/Loss, Liver Damage, Events Attended, non-sanctioned games played and of course strictly following drinking guidelines.
The ballots are counted and then averaged out. Voters can only name ten spots, so any player left off the ballot is counted as an "11" place vote.
New to 2011 Segathon Championship Series (BSCS) has a formula for ranking the top 25+ teams in the nation.
The SCS formula and a selection algorithm is calculated by averaging the percent totals of the Player Performance, Party Ability, Twitter Followers and Locations of said player to the event
2-14-18  Release Before Segathon 2018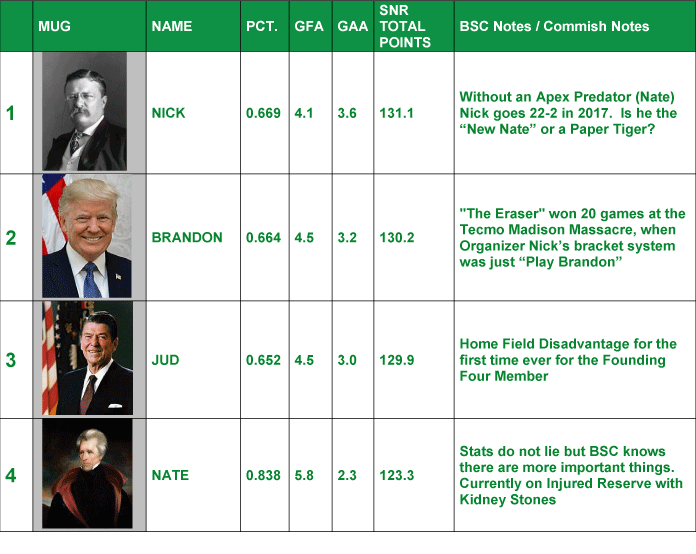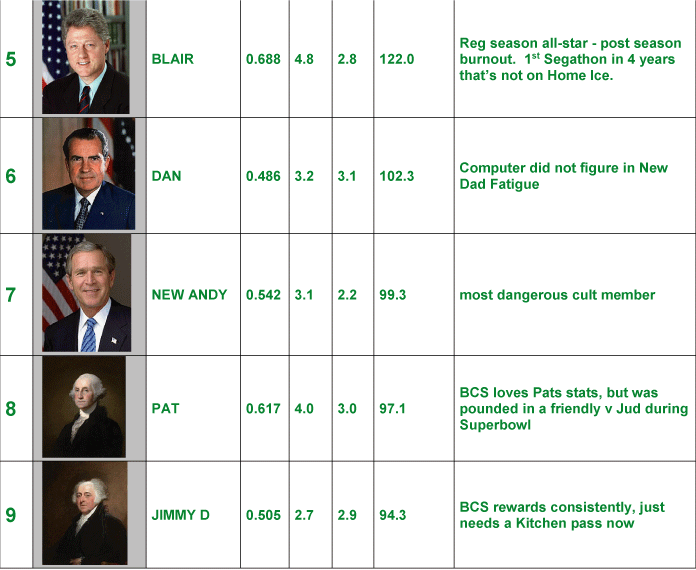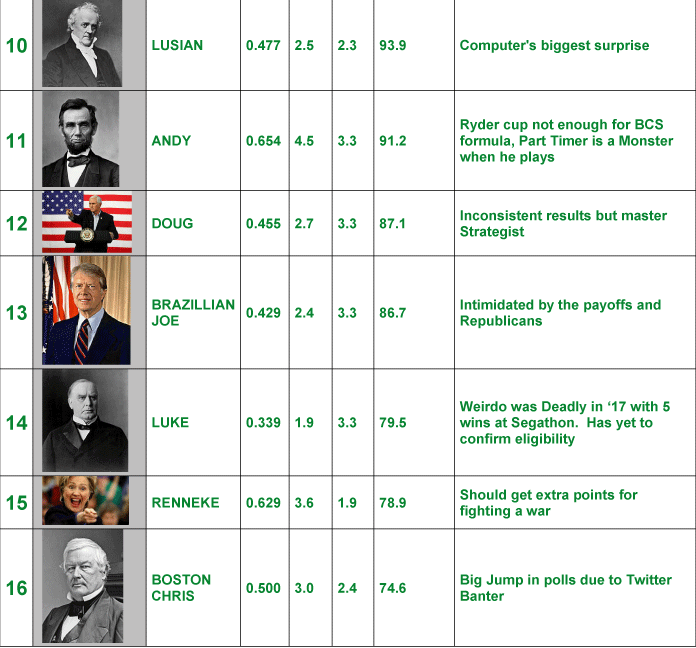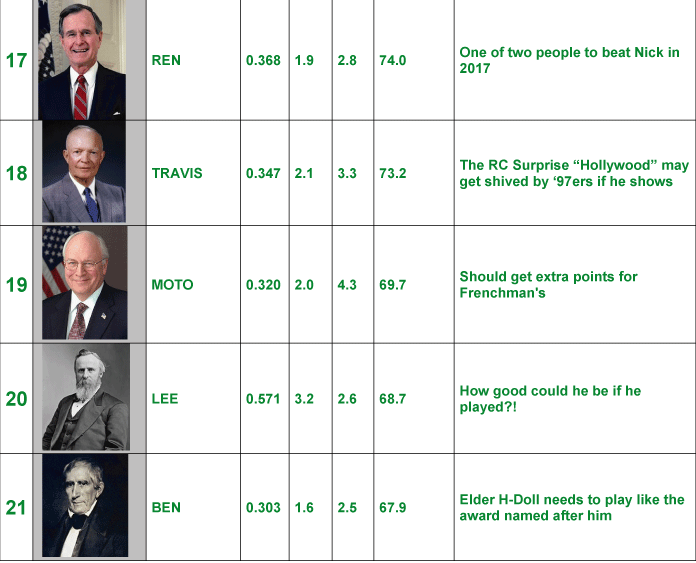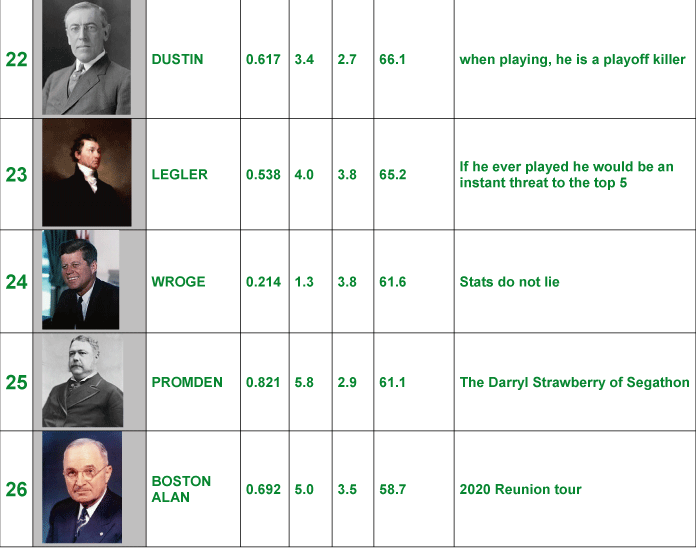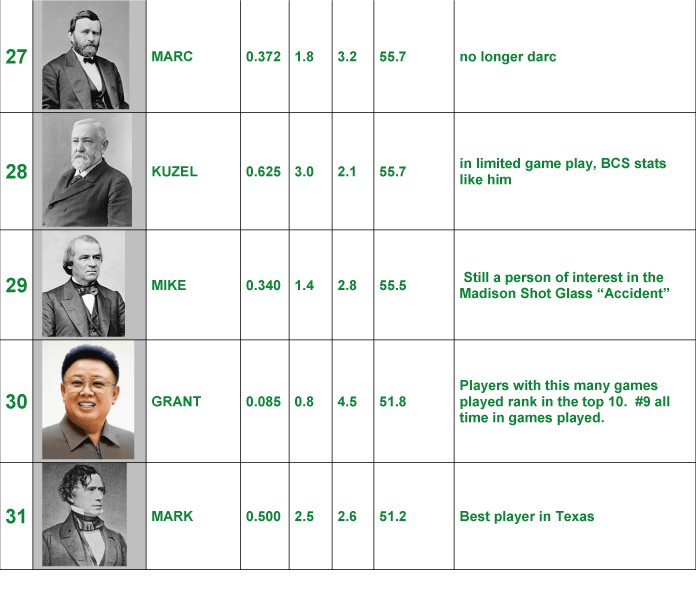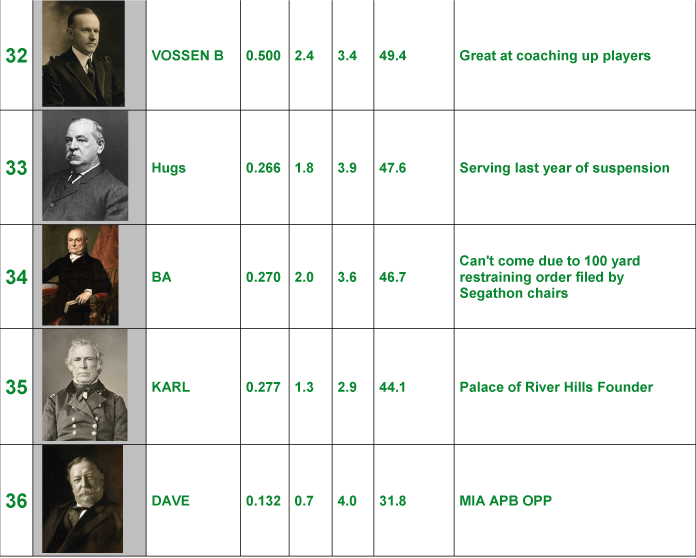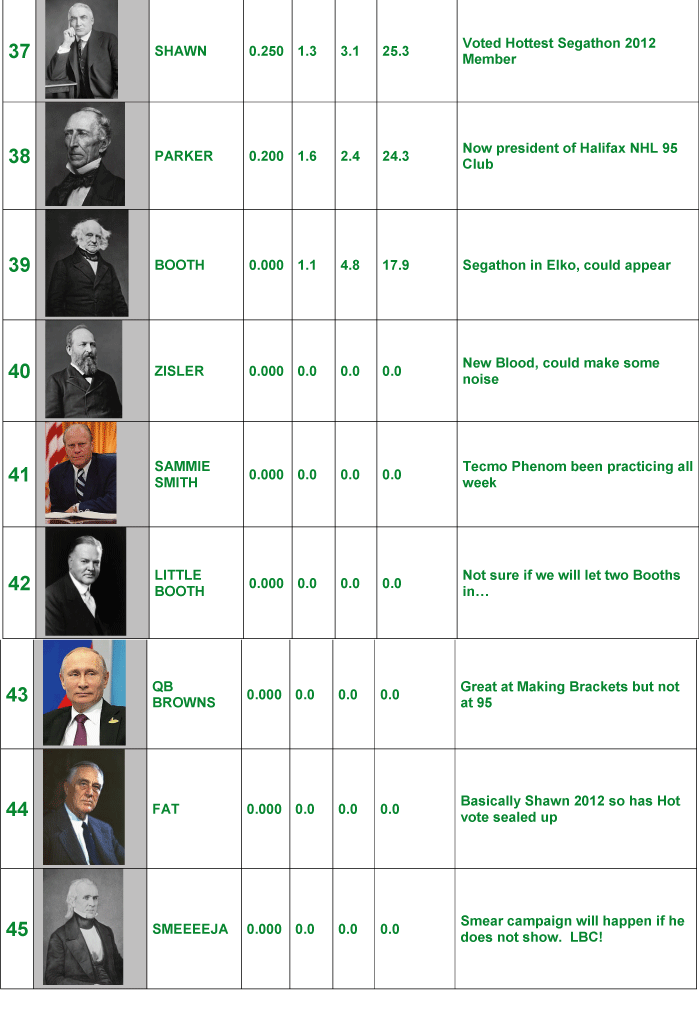 ---
2-10-17  Release Before Segathon 2017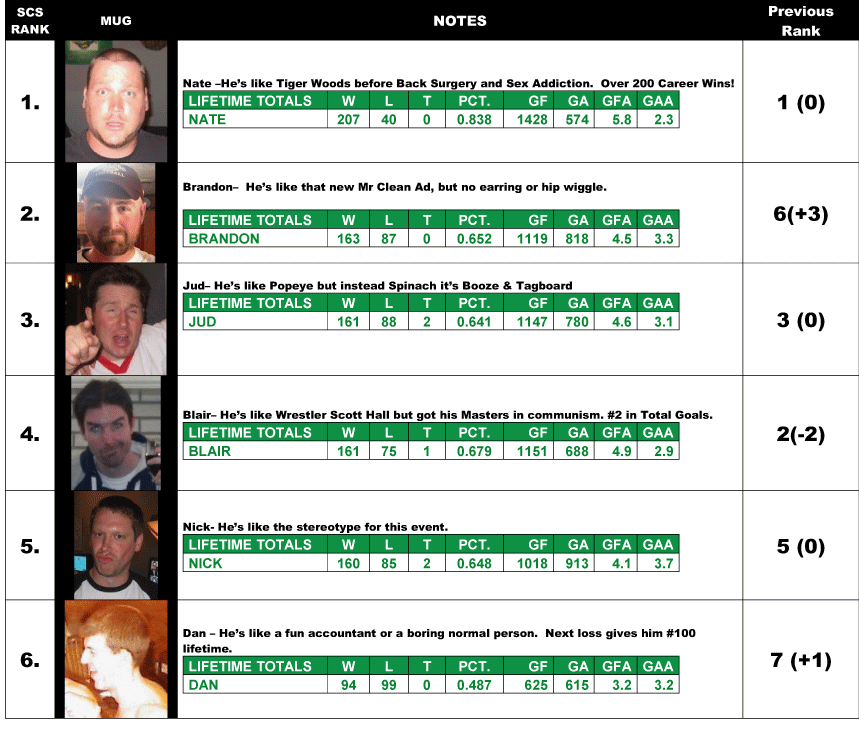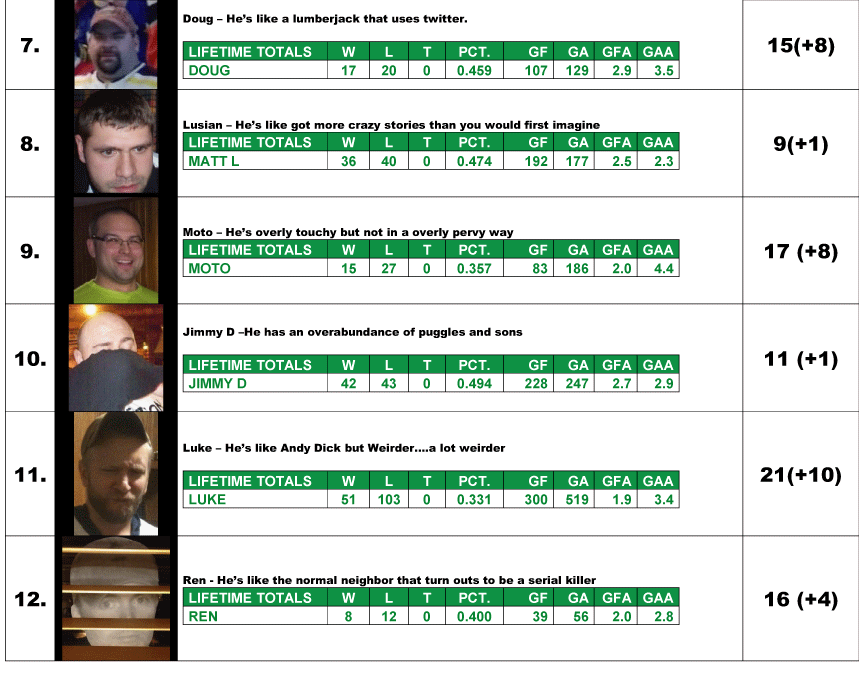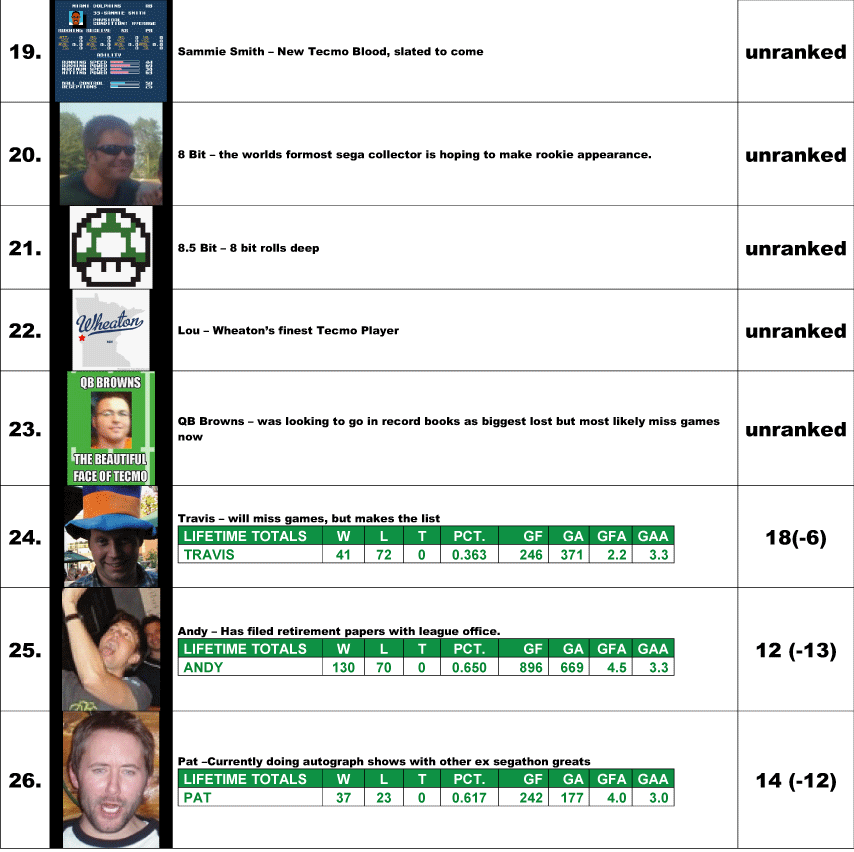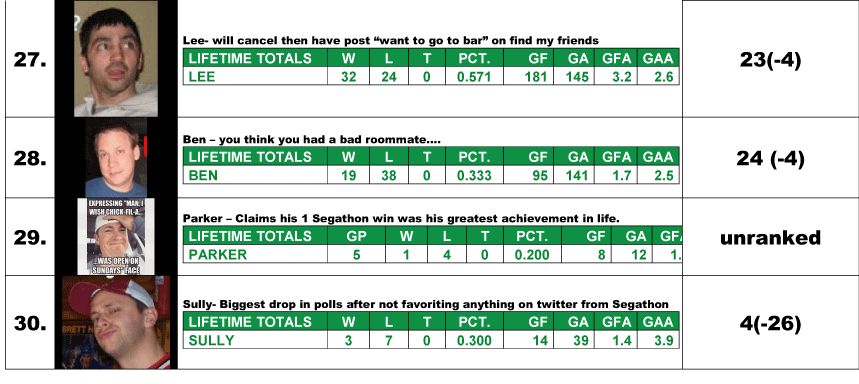 2-26-16 Release Before Segathon Ryder Cup 2016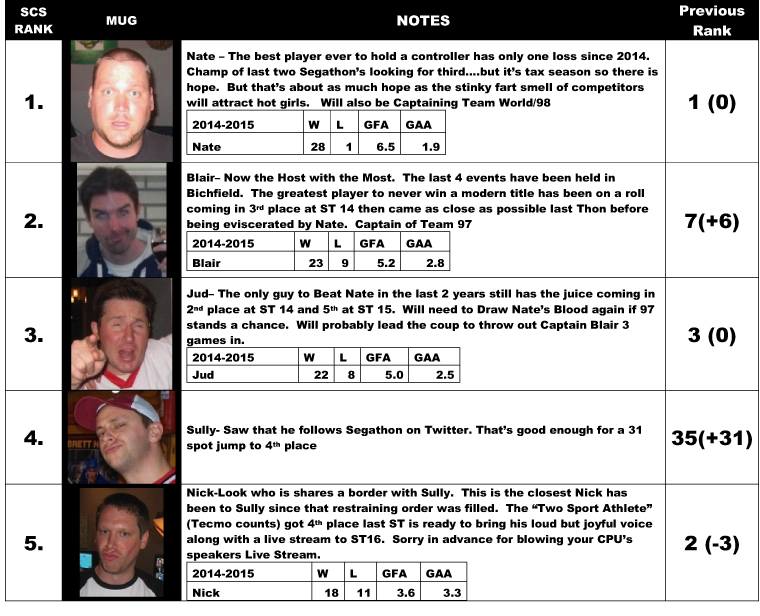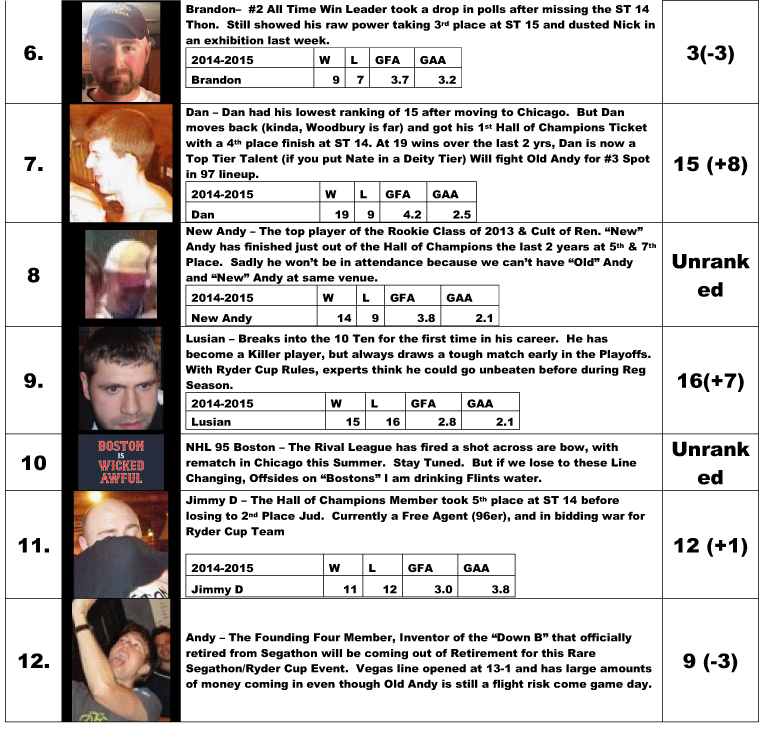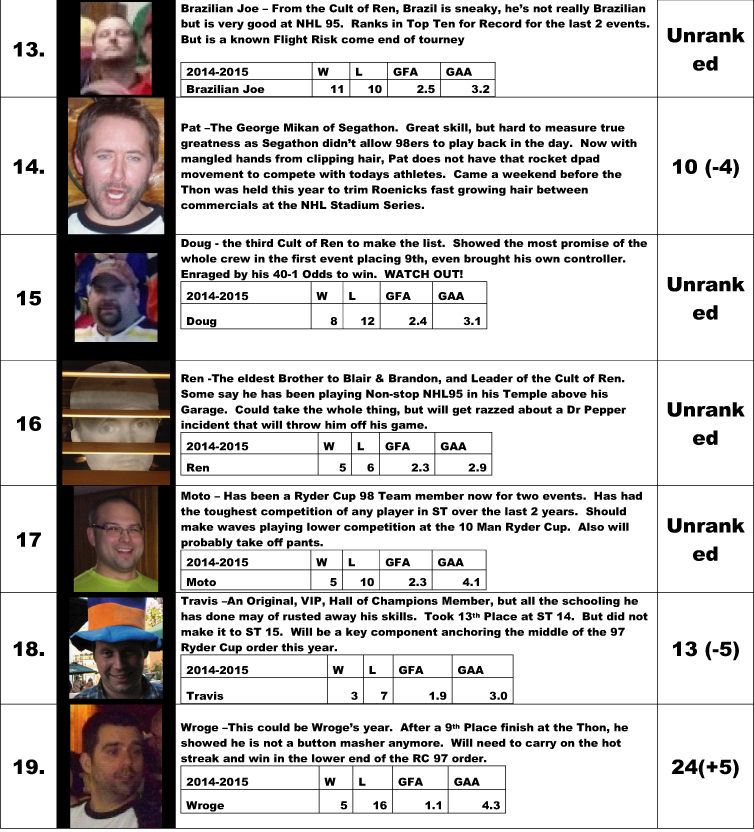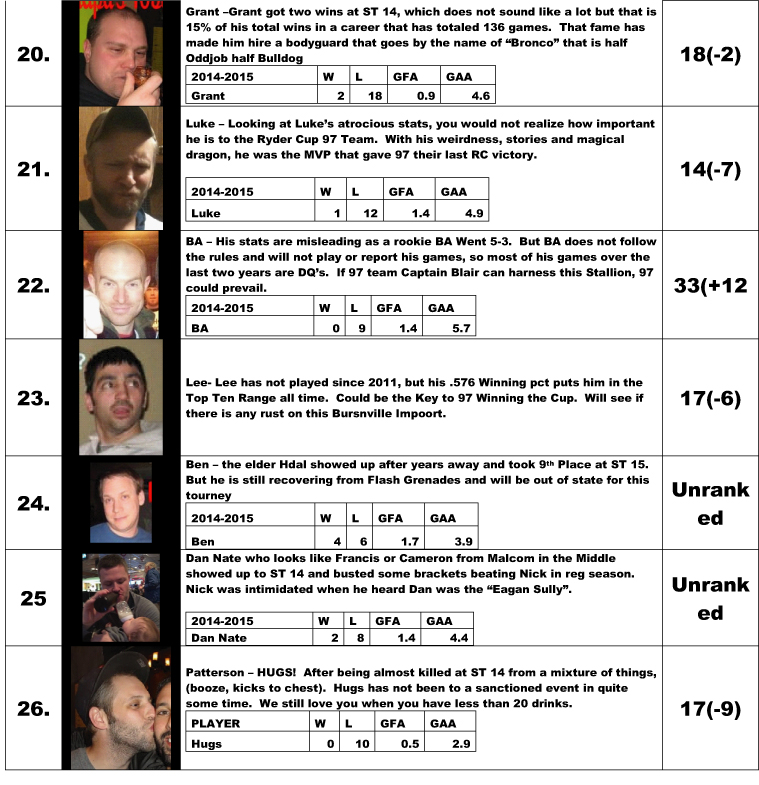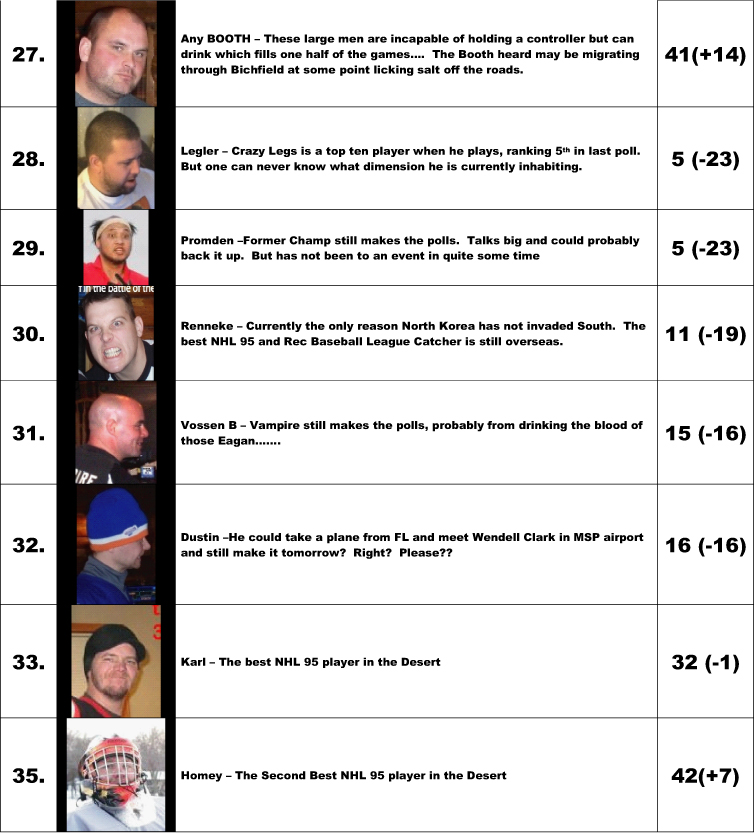 1-31-13 Release Before Segathon 2013
---
1-27-12 Release Before Segathon 2012
---
6-3-11 Release Before Shamrocks Midsummer Classic (POP) 2011
---
1-11-11 Release Before Segathon 2011
---
7/1/10 Release Before Pan-O-Prog 10
---
1/8/10 Release Before Segathon '10
(Ineligibles receiving votes: Sadie Z)
---
6/25/09 Release Before Pan-O-Prog 09
---
12/11/08 Release Before Segathon 09
(Ineligibles receiving votes, Jeremy Roenick, Quinn, Sadie Z)
---
7/1/08 Release Before POP Midsummer Classic 08
---
1/11/08 Release Before Segathon 08
---
6/14/2007 Release Before POP 07
---
12/19/2006 Release Before Segathon 07
---
07/13/2006 Release before Ryder Cup 06
---
07/13/2006 Release after POP 06
---
06/26/2006 Release before POP 06