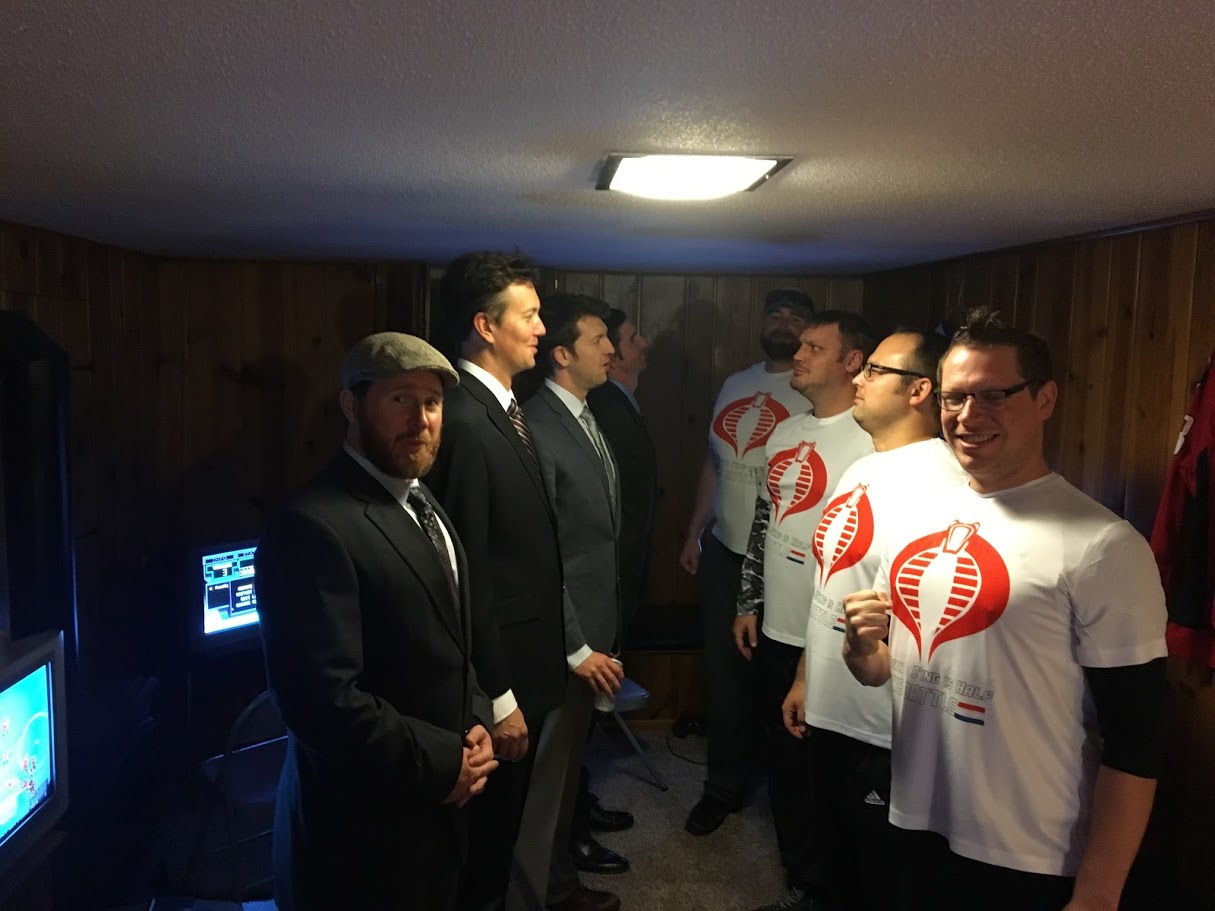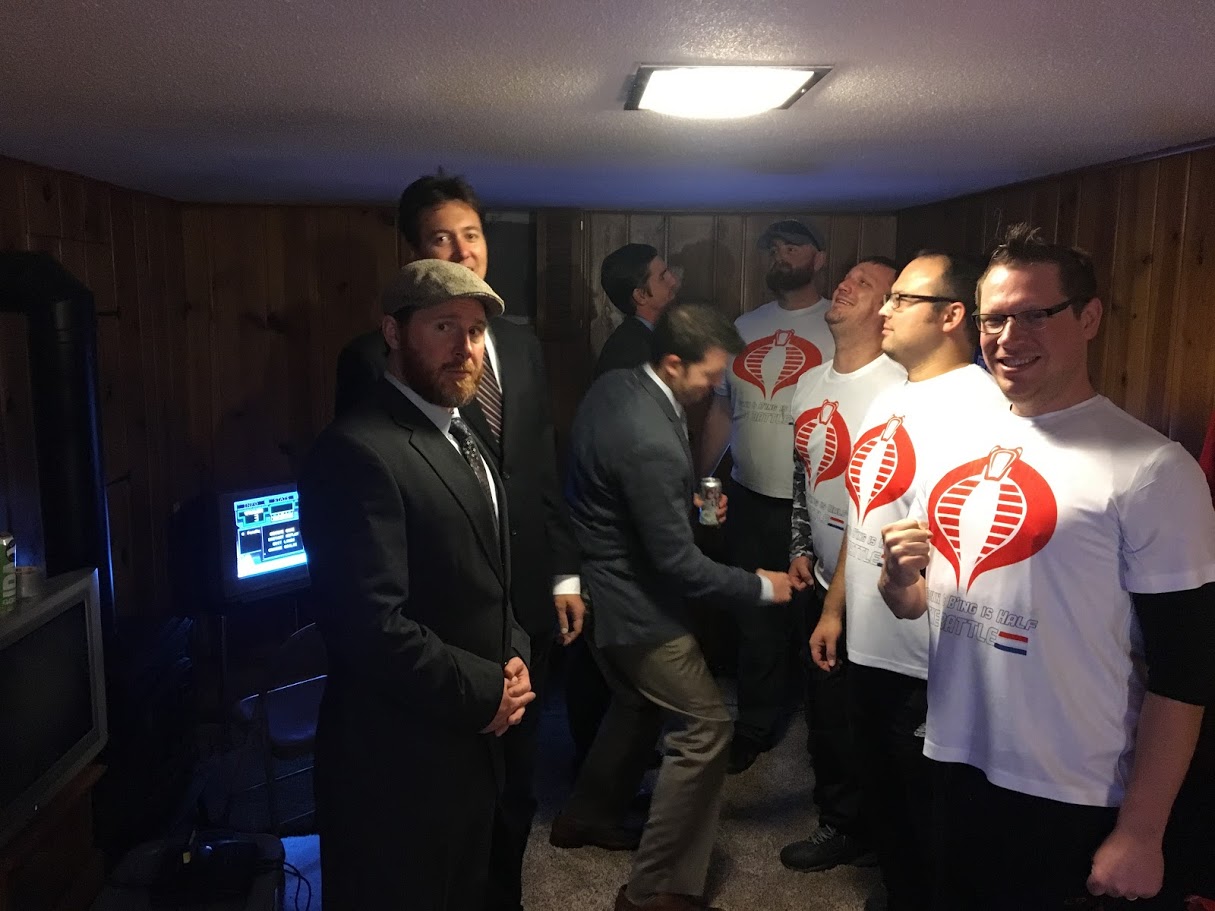 RC Stare-down got Chippy before games.
HISTORY
Series 98 won the last games and has a 1 game lead 5-4 all time
RC 2006:  97 beats 98   27pts to 15.5
RC 2007:  98 beats 97   27.25pts to 24.75
RC 2008:  97 beats 98   24.75pts to 22.25
RC 2009:  98 beats 97   23.25pts to 22.25
RC 2010:  98 beats 97   31.00pts to 24.25
RC 2011:  98 beats 97   31.00pts to 19.00
RC 2012: 97 Beats 98 31.50 to 29.75
RC 2013: 97 Beats 98 30.00 to 29.50
RC 2014:  98 Beats 97 30.50 t0 25.00
RC 2015  was delayed until Segathon where it was a statistical & logistical nightmare that was 9 on 9.  Those games have been stripped from the Lifetime RC records after blood test revealed there was 97 DNA in the 98 teams urine test.
Preview:
97 is fielding their Murders Row that is solid Top to Bottom but will have trouble with the Top of the Order since Nate hasn't lost since Trump was on the Apprentice and Brandon has only 1 loss all year to anybody not named Nate.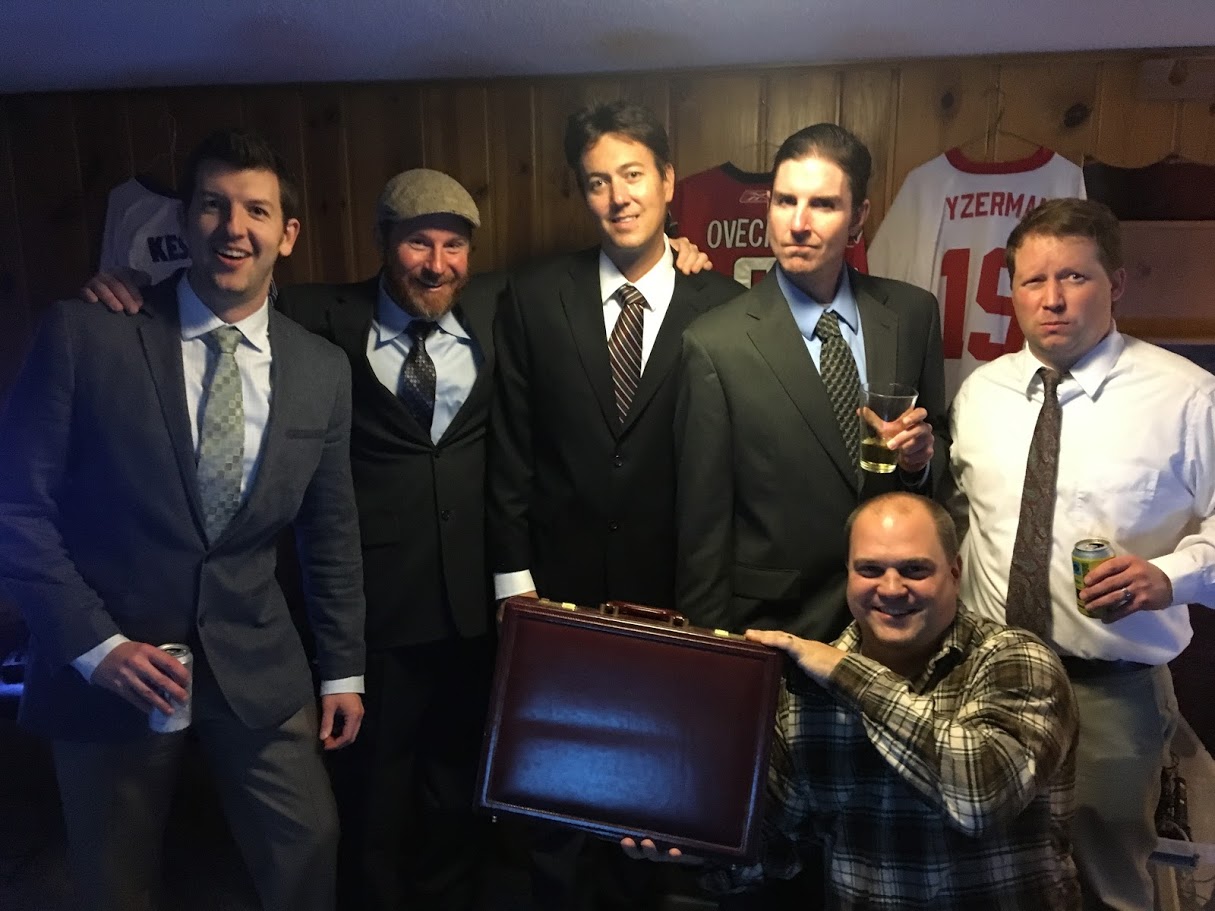 97 – STRICTLY BUSINESS (TEAM ENRON)
Captain Jud – 3rd Place @ST 16 with an 8-5 Record.  Jud was the last person to beat Nate in Ryder Cup 14.  Can he do it again?
Blair – 4th Place @ ST 16 with an 8-4 Record.  The Oracle is King of the Gopher Tailgate NHL 95 Circuit, can he keep it going or will he just blame his teammates?
Dan – 5th Place @ ST 16 with an 6-5 Record .  Needs to take down Brandon like he did in RC 14 to clinch the games for 97…and give Becky gas money for being his Uber.
Andy – 13th Place @ ST 16 with a 5-3 Record.  Unretired and cleaned house at last Segathon, until it got too late.  If Andy comes in hot, 98 may slow down pace of games.
Mgr/Alternate: Luke – 9th Place @ ST 16 with a 4-5 Record.  Luke's Official statement on Twitter "Got a Halloween party the next day, so I'm a bit nervous about being too hungover but that's my problem"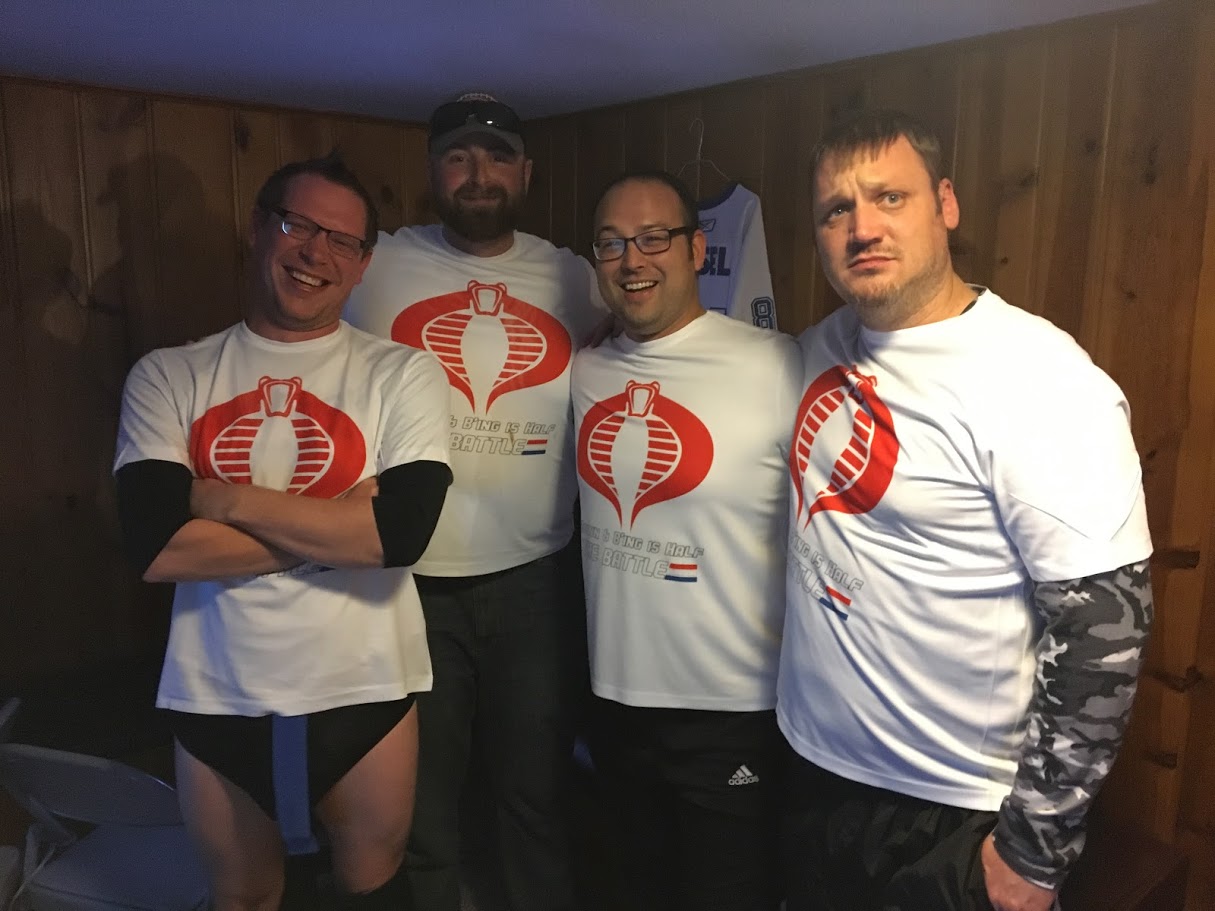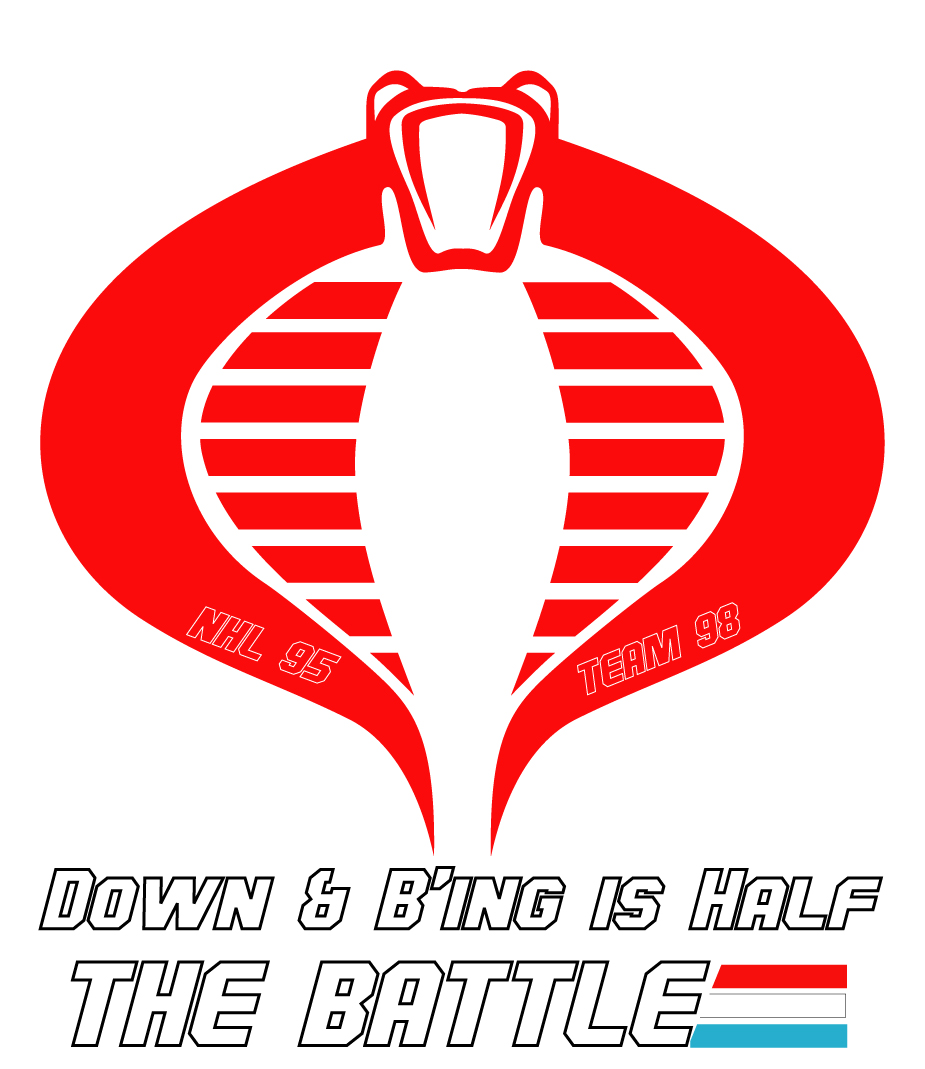 98   – COBRA
Captain:  Nate 1st Place @ ST 16 Undefeated 11-0.  Has not slept for 3 hours consecutively since June.  But still a lock to go 4-0
Brando – 2nd Place @ ST16 with a 9-3 Record.  A Brandon win over any 97 normally aids to 97 team dissention
Moto – 9th Place @ ST 16 with a 5-4 Record.  Took a #5 Seed into ST tourney but will have been drinking scotch and eating meat since noon this day.  May win drunkest award
Nick – 13th Place @ ST 16 with a 3-5 Record.  Worst outing ever at ST 16.  And will be less than 24 hours removed from Vasectomy.  Could be ugly.
Mgr/Alternate:  Nick's Fresh Cut Vas Deferens (seriously don't touch it)
After a Vasectomy Party complete with Cake and Wheel Chair the games started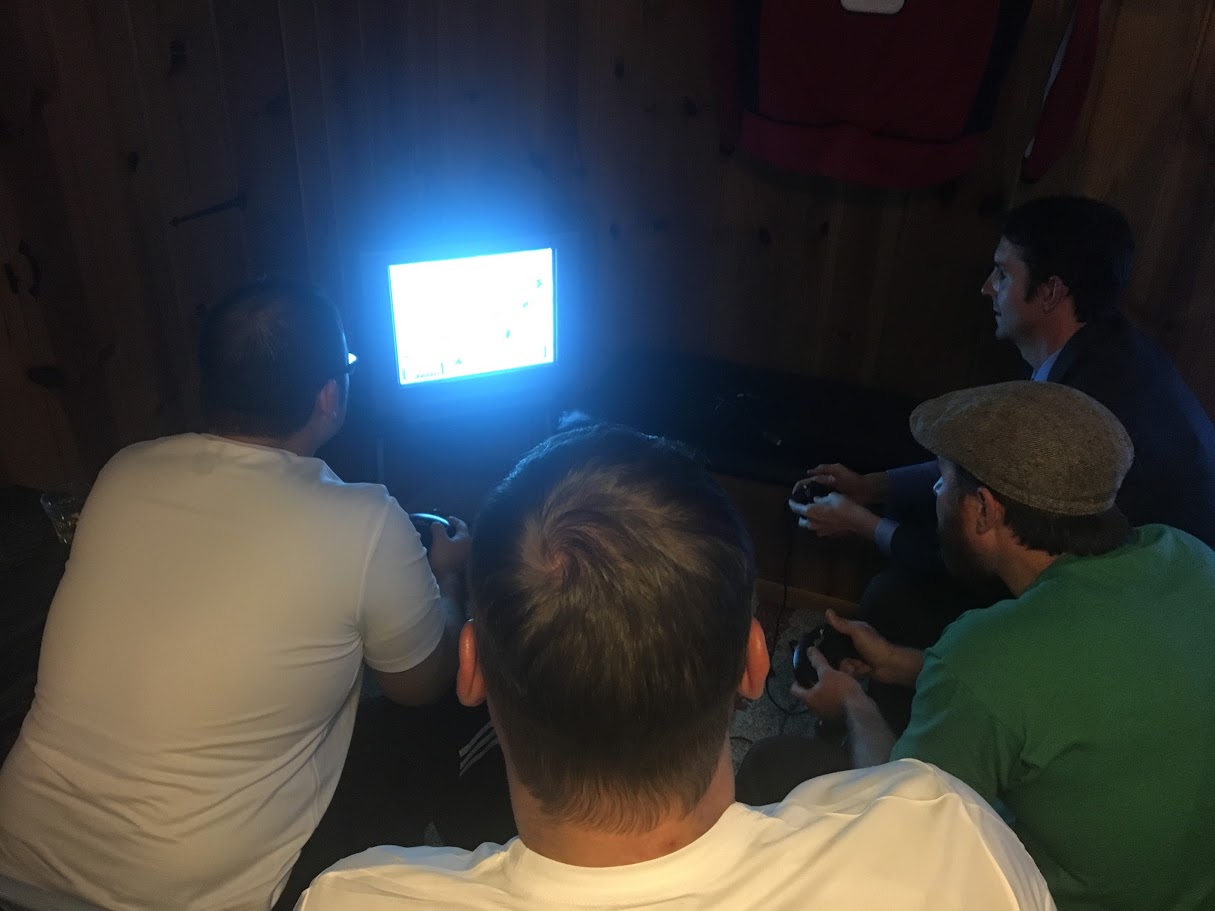 97 Came out swinging hard crushing 98 and it looked like they were going to run away with it.  Even Nate, couldn't keep 97's puck out of the net.
Before Doubles 97 had an unprecedented 6 point lead 17.75 to 23.75 .  98 was hurting worse than Nick's Balls then this happened.
Dan & Andy took a knife (TB) to a gunfight (Calgary) and Brandon & Nick Blow them out and get the coveted 3pt Goal Dif bonus Back to 98!
At this point 97 imploded and let the DARK SIDE creep into their team
97 only wins 1 game in doubles (6 total game) and 98 wins back to back titles!
There was an asterisk though as the score was not computed right in Windows 95.  Going into last two games 97 was down and was thought they had to win both last games and by a combined total of 9 EXTRA goals, basically insermountable, but they were  inputed wrong and 97 only need to win by 4 more goals total.  Either way 97 lost both and 98 wins the whole shabang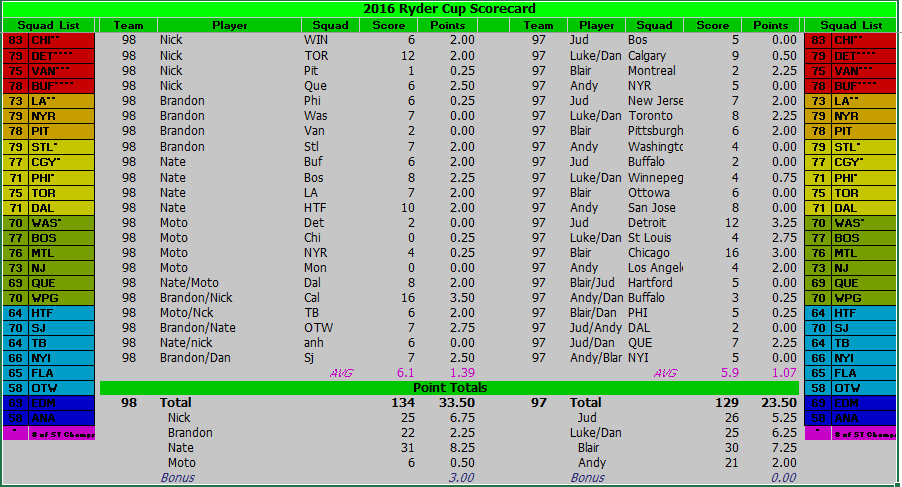 Final Stats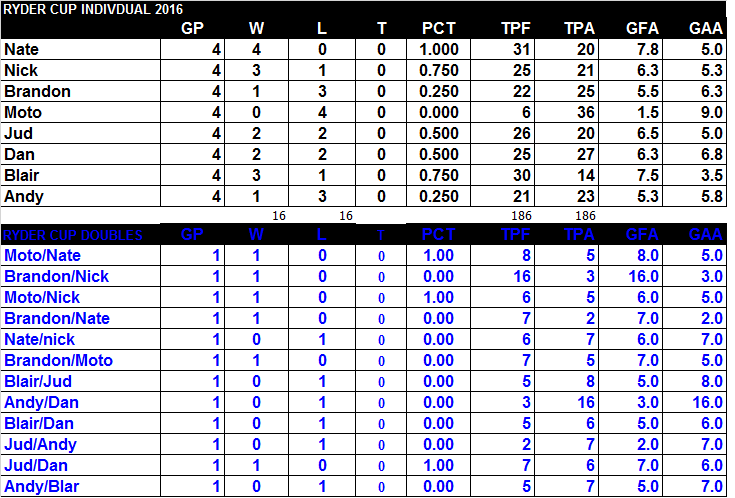 Nate Dominates as usual, but Nick had power in his new found neutering.  Blair even though he carried 97 was booted off team afterwards for insubordination.
Luke was awol from games eventhough was listed on stats.  Dan was able to take the bullet train from Saskatoon to get to the games on time.
After games things got extra crazy with fake cocaine lines (it was goldbond, settle down Sheryl)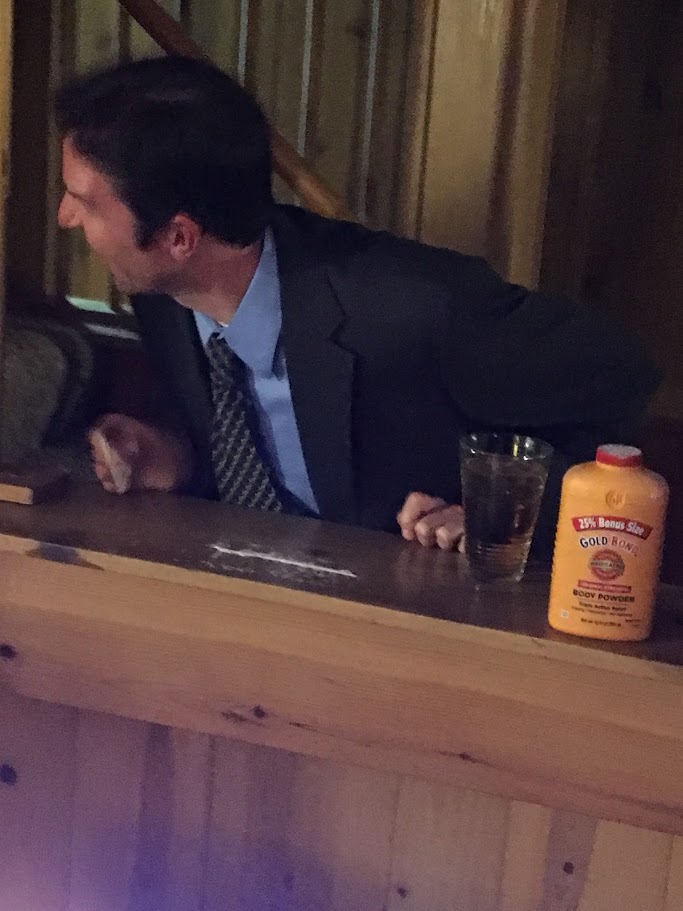 And then off to the Dive Bar Frenchmen where everyone wanted to murder the guys in suits.  This note below from Blair that he gave a random table did not help
After too many shots, Uber and Taco Bell and Hangovers in the morning.  Even Andy slept over and not in a 4 star hotel.  Doesn't get any better does it?