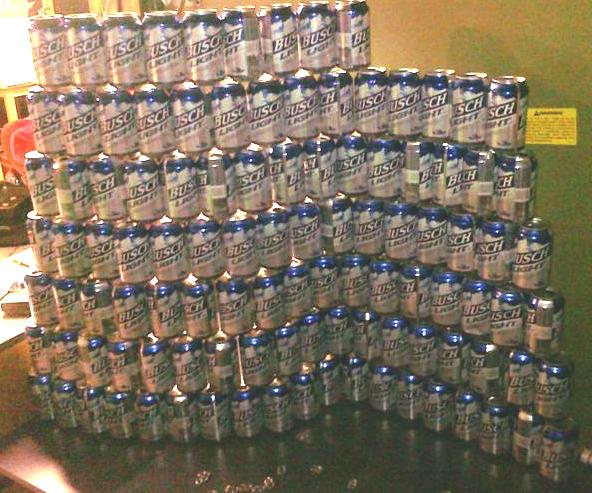 This is an ode to the roots of Segathon before NHL 95 Dominated the event.
Busch Beer is the only thing that can be drank and must be stacked in a pyramid.  Tabs are saved "for the kids at Ronald McDonald House" but always get thrown away in morning.
From Ice Hockey to the Newest Consoles any game is Fair Game.
Even Leisure Sports like Darts, Drinking Games like Snappa, or Just a Shuttle Run with Beer instead of Erasers is included.
Historically the games spell "Busch" differently every year.   This was the last event added to the Segathon Calendar, during the "Roaring Aughts" of the 21st Century, but was the first to be defunded during the great "we all got married and had kids" crash of  the "tens"
Click on Table Below to see Recaps